Photographer Simon Taplin takes photography to a whole new level (literally) as he soars through the skies.

Besides shooting corporate, advertising and portraiture projects, veteran photographer Simon Taplin also creates abstract aerial imagery through aerial photography. We speak with him to find out how it feels to shoot from the sky above and what it takes to be an aerial photographer.
What made you take up aerial photography?
Being a creative is a constant process of reinvention. As photographers, we're always striving to find new and creative ways to create imagery. Art & science are closely related, so using the latest technologies to create new works always excite me.
I've always had a passion for flying in paralleled with photography so it just made perfect sense and was a natural progression. Using aerial photography complements my stories by adding an extra dimension and opening up a whole new world of creative possibilities.
I took my private license and began taking pictures from a high wing Cessna 172 shooting out the window with a Canon EOS 1Ds Mark II and EF 70-200mm L series lens, working on a project of abstract Aerials of the United Kingdom. The advantages of aerial drone photography were quite apparent when they first became available in the market place. I joined a local radio controlled modelling club and learnt all I could about batteries transmitters, receivers and building skills.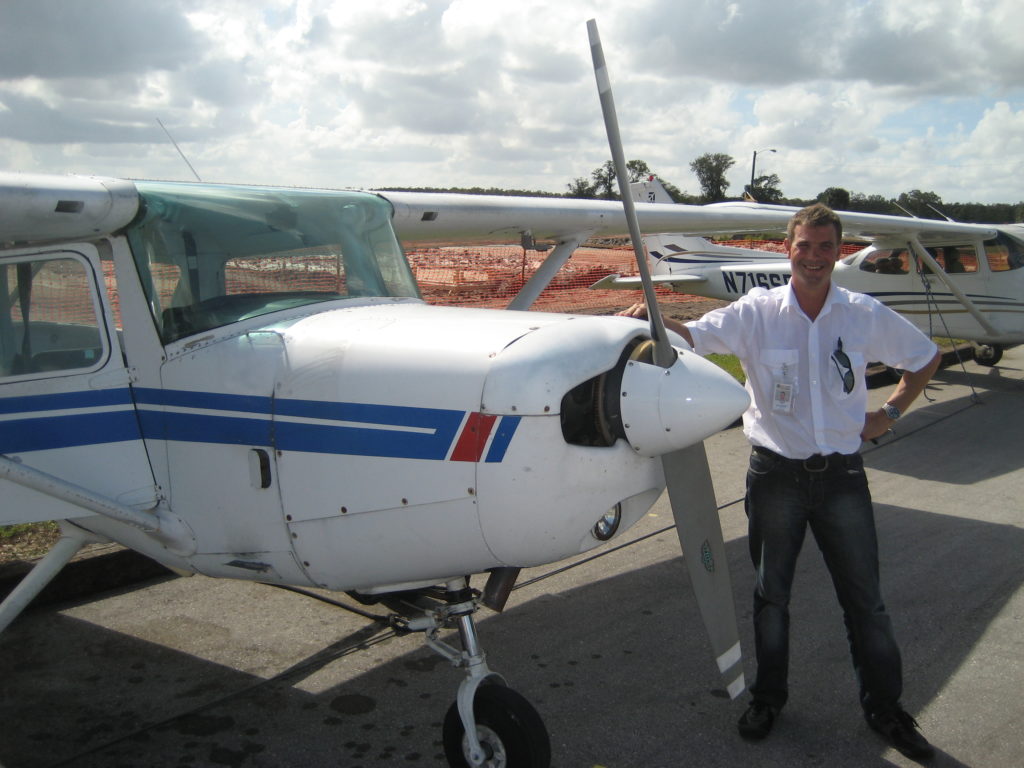 How is aerial photography different from other forms of photography?
It's really not that far removed. You're just using another 'tool' to capture an image. Before we were vey much limited to a worm's eye view from the ground up but now we have the real advantage of a true bird's eye view. Nature's organic beauty juxtaposed with human structures can make for some very graphic imagery.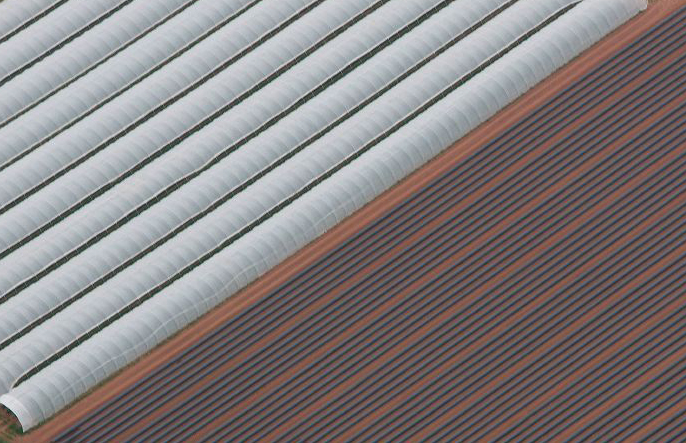 That being said, if you are doing aerial filming/videography it's a whole different skill set. The drone essentially becomes a "dolly" (in film terms) and is a way of moving the camera smoothly in a given direction. This calls for smooth controlled flying with small stick inputs for smooth motion. Most platforms now are enabled for pilot and camera operation and you need to practise working your movements with that, planning your flight path in combination with camera movement
You hold a private pilot license and air operating certificate. Are these necessary for aerial photography?
Not at all. I took my pilot's license to do aerial photography before drones entered the market place. For recreational use as of 2020 in most countries you need to pass an online safety and awareness course and register your drone with you countries CAA governing authority. It's basically common sense–you don't fly your drone in areas where it may harm others, in controlled airspace or crowded events.
If you're providing aerial photography filming as a business, you must have completed a drone operators licensing course and provide an air operations manual for approval by your country specific aviation authority. There are several courses being offered now in countries in association with civil aviation authorities. The basic course outline is learning air law, testing your general handling skills, normal flying of the craft in a figure of 8 circuit/flying nose in (all your input controls for banking left and right are reversed) and carrying out a fail-safe routine/emergency landing. Different countries vary in requirements but generally you will have to write an operations manual, outlining safety procedures and maintenance schedule.
Once this is set in place, you will be able to apply for public liability insurance, and obtain the necessary air traffic control clearances from aviation authorities. It's rare film crews/production house will hire you unless you have these certificates.
Is there any must-have equipment for an aerial photographer to bring along for the shoot?
A fireproof battery bag for transporting or storing (at home) spare batteries is essential. There have been many instances of battery fires in the cabins of commercial flights caused by people transporting them incorrectly, which is alarming. The airlines are monitoring this closely and are currently reviewing what is safe to transport. Check with your carrier what is permitted aboard before flying. Make sure any exposed metal on connectors are taped up to avoid short circuiting.
A drone is pretty much a standard part of my equipment now. Clients almost expect you to have one. In its infancy we used to build the platforms ourselves (pretty much home brewed), nuts and bolts had to be checked and tightened, wires re-soldered if damaged, so we were always bringing tool sets of soldering irons and battery chargers. Now with pre-built platforms we just travel with one case, a bit of Velcro tape and a few cable ties.
What Canon equipment would you recommend for aerial photography?
Being a career Canon user, I built an airframe to lift my EOS 5D Mark III, so naturally I would recommend that.
What are some of the restrictions you face and how have those affected your photos?
In its infancy we had vibration issues from the airframe to the camera, so we would suffer from rolling shutter or 'Jello effect'. These have all been taken care of since. The biggest restrictions now are the minority of new fliers that have not been educated about the potential harm drones can do in the wrong hands, and are flying irresponsibly and through that have been giving drones some bad press. I can't emphasise enough on education and a healthy respect.
What are some of the technical difficulties you experience during your shoots?
In the earlier days, there were many firmware and software configurations, incompatible third party components, troubleshooting, as well as configuring the platform to power-and-weight ratios to lift larger cameras, thus a lot of calculations were involved.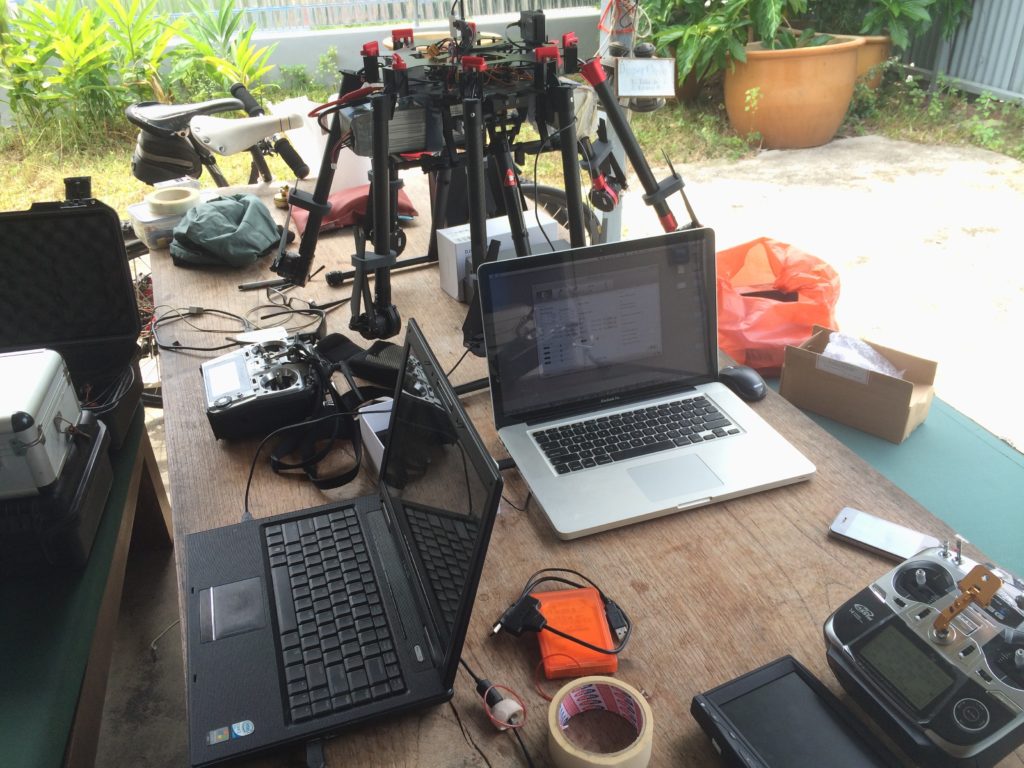 Today, the aerial platform's entire thinking has been taken out for you and there are "turn-key" solutions. Just plug and fly!
With the recent introduction of drones, how has it changed aerial photography?
Well, it's Moore's Law that states processing power and technology doubles every 18 months and the prices come down in tangent. Drones are becoming safer and more reliable with new safety features constantly being developed. One of the latest features being obstacle avoidance and spatial awareness of potential collisions, which had always been a potential hazard.
What's the most memorable moment you had when shooting from a bird's-eye view?
It's the feeling of total immersion, like you're actually flying. It's a truly unique experience.
What tips would you give aspiring aerial photographers?
There are some pretty good radio-controlled simulators on the market for computers that come with a USB radio transmitter. This is a great way to to learn to fly radio controlled aircraft , and the initial investment will save you a lot of money on 'virtual crashes' rather than crashing the real thing.
Join a local model club and they will teach you to fly competently and safely. Gain valuable knowledge through their experiences. Crashing a few real planes will give you a healthy respect for radio controlled aircraft!
Fly with a friend, so he can help "spot" your drone to avoid any potential hazards. Fly safe, enjoy, and you'll open up a whole new world of creative possibilities.